Your mother moulded your life more profoundly than any other person. So no, simply making breakfast for your mother wouldn't suffice this Mother's Day. You need to treat her with a mother's day gift that she'll love and adore.
Though all mothers tend to receive every gift like it's divine, we've got a list curated for you that feature gifts that your mother might actually need.
This Mother's Day, you can show your gratitude to your mother by helping her do all her daily chores with ease, convenience and more. This list will help you find the best gift for your mom to tell her how much she means to you.
Unique Mother's Day Gifts To Spoil Your Mom
1.  Hand-forged Cheese Knife Kit
Make your mother's exceptional cooking skills even better by gifting her a Cheese Knife Kit. This handmade brass kit is rolled-up in genuine harness leather and suede that renders it functional as well as visually appealing, making it the best cheese knife set for your mom this Mother's Day.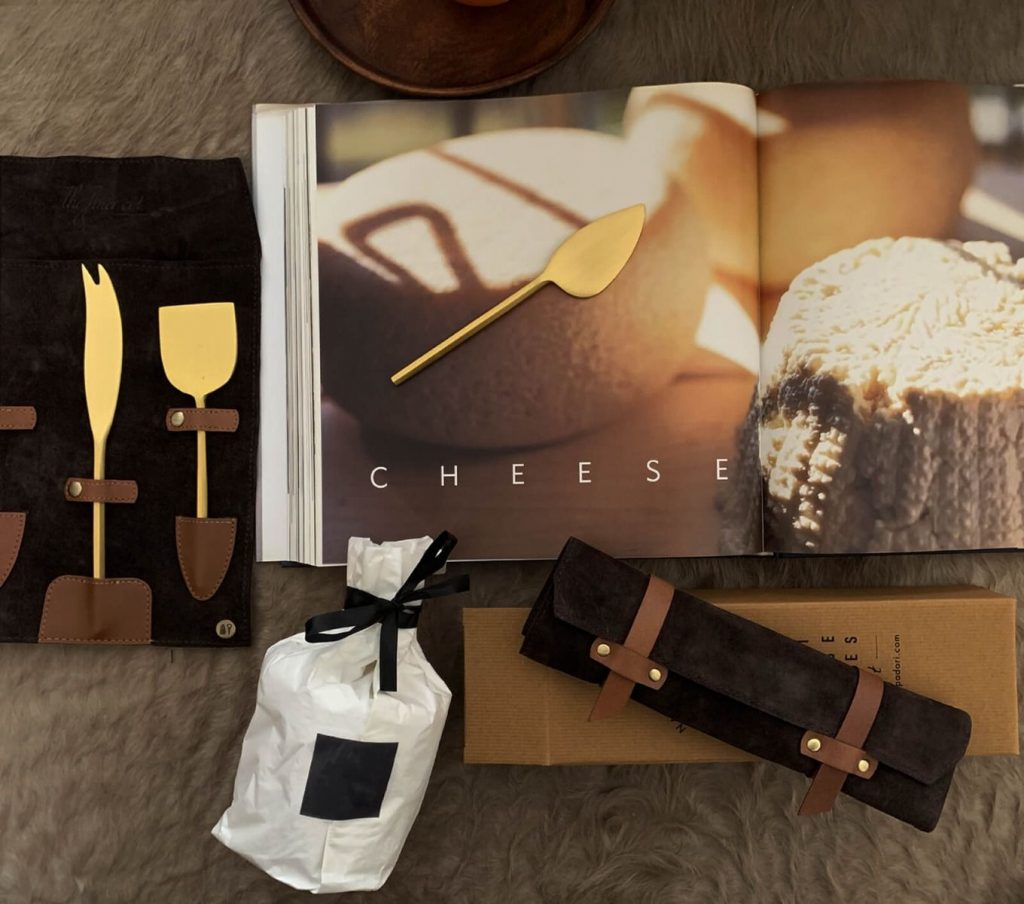 2.  Blossoming Flowers and Plants
A mother is always nurturing and so is nature. Therefore, a bouquet of beautiful flowers or a planter of her favourite perennial will always keep her mind occupied while also reminding her of you.
3.  Decorative Serving Tray
Gift her a Serving Tray that she can flaunt around to the guests. Strapped with genuine leather handles, this Tray will make a sturdy option for serving meals with style.
4.  Box of Luscious Chocolates
Who doesn't like chocolates? A box of this savouring delicacy will make your mother forget all about her anxieties. Even the science says so: the chocolates increase theta brain waves, helping the person finally find relaxation. So treat your mother to a calm and delicious gift this Mother's Day.
5.  Elegant Wallet
Help your mother vault her finances with a handmade ladies leather wallet, designed to accompany her wherever she goes. This Wallet will secure all her cards, cash, and other portable items whenever she's on the move. Overall, a perfect mother's day gift for a fashionista mum.
6.  Memorable Greeting Card
A Mother's Day greeting card is a viable option for gifting. If your mother cherishes all the greeting cards that she receives and keeps them in a private corner for later viewing, then your greeting card will be a window to fond memories for her in the future.
7.  Fashionable Saddle Bag
Your mother will absolutely love this gift if she lives a chic lifestyle. This ladies leather Saddle Bag will elevate all her ensembles, whether for a gala, picnic, or a walk to the park. It's handcrafted genuine leather frame will offer her the space to store all her essentials and the style to carry it anywhere.
8.  Refined Jewellery
Gift your mom a gorgeous piece of earring or an elaborate necklace that she can wear every day. Your gift will definitely enhance her beauty and will help her bedeck herself more elegantly on every occasion.
9.  Stylish Coin Pouch
If your mother has difficulty keeping track of all those pocket-sized trinkets, then this leather Block Pouch will be the best mother's day gift for her. Designed to fit anywhere, this Block Pouch will help her store all her coins, rings, and other portable items, giving her convenience with class.
10. Luxurious Set of Bathing Essentials
Help your mother relax in the shower with a rich Bathing Essentials Set that will uplift her spirits as well as her mood with its refreshing fragrance.
11. Set Of Scented Candles
This set of soy wax Candle Kit will encourage your mother to unlock her inner tranquillity with a welcoming fragrance, perfect for transcending even the ambience of your home.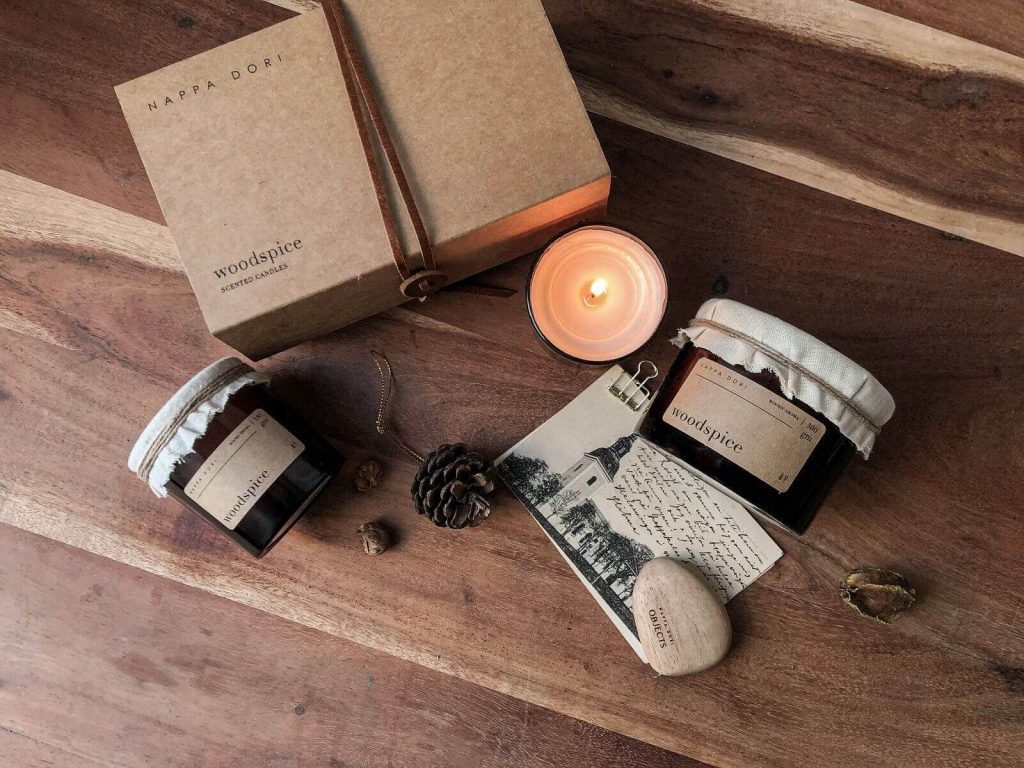 12. Sophisticated Wristwatch
An exquisite Wristwatch always makes a great Mother's Day gift. It will complement all her outfits while also helping her keep track of the time. A Wristwatch will definitely become a timeless present for your mother.
13. Canvas Tote Bag
This sleek Canvas Tote Bag sports style and space within one design, making it your mother's ideal partner for all her shopping adventures. Handcrafted from canvas with leather details, it will become the perfect Mother's Day gift for all shopaholic moms.
14. Wine Decanter
If your mother often enjoys red wine or white wine, then gifting her a Glass Wine Decanter will be a unique mother's day gift idea. Decanting will improve the taste and aroma of the wine, therefore enriching your mother's leisure experience.
15. Beauty Gift Sets
A Beauty Gift Set will give a new meaning to your mother's personal care routine. This gift will maintain her beauty while helping her keep a fresh and healthy skin, giving her a perfect look for outdoor as well as indoor events.
16. Classic Trunk
The Classic Vintage Trunk will offer a stylish way of storage management to your mother. Whether for home or travel, this Trunk will be a handy solution for all her storage needs.
17.  Seamless Sunglasses
These sunglasses will be your mother's refuge on a sunny day. They do not only protect but also add stylish points to your mother's ensemble.
18. Handcrafted Dossier Notebook
This dossier notebook is designed to inspire creativity. Gift it to your mother as a regular journal or a practice book to help her write or learn better on its clean ivory sheets.
19. Convenient Kitchen Appliances
Lend a hand to your mother's kitchen chores even when you're not around by gifting her a Kitchen Appliance that will help her work comfortably. Save your mother from all that manual labour that goes into preparing a meal or making juice, a juicer or a blender will increase her convenience.
20. Cotton Apron
Add an effortless charm to your mother's cooking processes by gifting her a stylish cotton Apron perfect to save her pretty dress from the spillage while also giving her the utility pockets to store her cooking arsenal.
Conclusion
This Mother's Day gift guide will give you a variety of gift options to choose from. But no matter what you gift your mother, she will remain the biggest gift in your life.