Bykea, a technology platform for on-demand transport and related services, a startup accelerated at National Incubation Center Karachi, has announced that it has completed a $5.7 million Series A round of financing from Pakistan's first VC fund Sarmayacar and institutional investors from South East Asia and the Middle East.
The financing will be used to fund Bykea's expansion in ride-sharing, express delivery and conversion of cash for digital use, for both consumers and businesses across Pakistan.
Bykea enables a crowdsourced network of motorbike owners to transport people and parcels allowing them to supplement their incomes while delivering cost-effective logistics solutions. Its cash on delivery technology enables real-time transactions in a nascent payments market thereby pioneering the development of e-commerce in Pakistan.
Over two hundred thousand motorbike owners have installed the partner app to connect with over two million users in Karachi, Rawalpindi, Islamabad and Lahore. Bykea does one million bookings a month. Although available in English, the platform is mostly deployed in Urdu with voice notes to facilitate the use of technology by the broadest audience in their local language.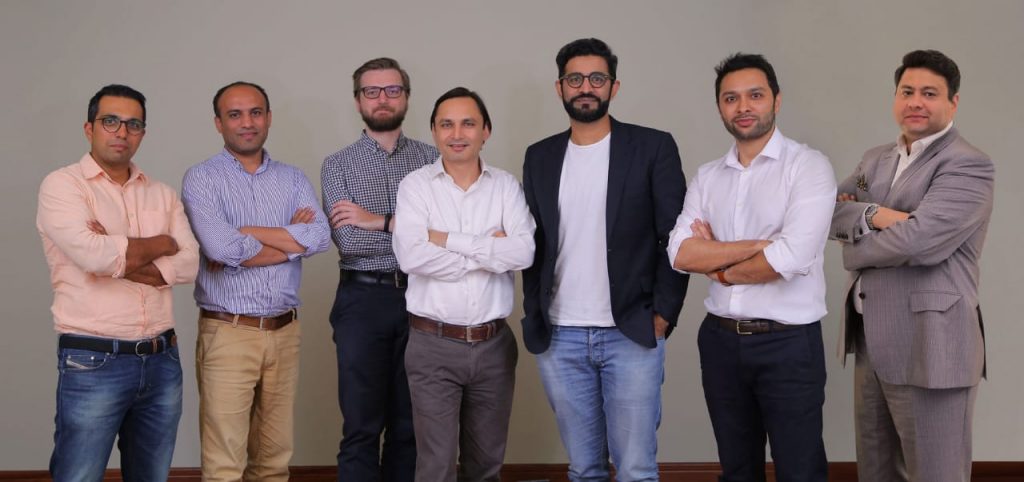 "We're aiming to solve technology adoption and economic activity for the 200 million people in Pakistan by allowing users to connect with one another via simple steps in Urdu or voice chat. We are also working with leading telecommunication providers to enable feature phones, or not-so-smart phones, to connect to our driver partner network of part-timers," said Muneeb Maayr, CEO of Bykea.
The additional investment will pave the way for deeper penetration into the masses enabling Pakistanis at large to use technology to better facilitate personal and business activity in the cities.
Bykea was seed funded by a group of angel investors in a round led by Ithaca Capital who have made several pioneering venture capital investments in Pakistan. It was founded by veterans from eCommerce and logistics, (Muneeb Maayr, Co-Founder at Daraz.pk, now an Alibaba company and Director Operations for 7 years at SNL Pakistan, now S&P Global, one of the largest IT exporters from Pakistan), Abdul Mannan (formerly at Rocket Internet's Kaymu.pk), Ishaq Kothawala (Head Actuary at Pak-Qatar, a leading insurance company) and Rafiq Malik (formerly COO at TNT Logistics Pakistan a subsidiary of one of the largest logistics networks in the world).
"We are pleased to join Bykea on its journey of building affordable technology solutions that will create income-generating opportunities for tens of thousands in Pakistan while addressing rampant challenges in the transportation, logistics and payments sectors of the country. This transaction also ushers a new era of venture capital investment into Pakistan by bringing together varied and complementary value propositions of institutional VCs from different parts of the world to back one of Pakistan's most promising startups," said Rabeel Warraich, Managing Partner at Sarmayacar.
Haider Ali Hilaly, Managing Director at Ithaca Capital said,
After regularly visiting Pakistan over the past 3 years, the tremendous potential of the country is obvious to me. Bykea and its team are in a great position to play a leading role not only in advancing the nascent startup sector but can also become a local champion within the overall economy, similar to GoJek's tremendous success in Indonesia" said Singapore-based Jonas Eichhorst, who will join the company's board as part of the transaction.

"We are excited for the next round of Bykea's development and welcome the institutional investment that brings relevant expertise from other developing markets to the Company. We have worked with Muneeb and his team to develop Bykea by seeding this project despite the obstacles involved in raising substantial further capital for venture-stage companies in Pakistan. We are also pleased to have been the main sponsor of one of the largest Series A investments in Pakistan's history.
Bykea's funding announcement follows a series of customer launches, including a collaboration with the country's leading telecom network Jazz on connecting customers with drivers using a simple dial-in mobile number 0307-1234567.
In addition, the Company has received grants from USAID's Small & Medium Enterprises Development Authority to help create jobs in the hospitality sector and the Mahvash & Jehangir Siddiqui Foundation for providing short term lending to enable motorbike owner operators with income opportunities. The announcement was made at the National Incubation Center Karachi, as Bykea is one of Karachi chapter's first members.
Going forward, Bykea intends to use funds from the new raise to continue to focus on increasing its driver network and provide new members with income-generating opportunities in the transport, delivery and e-commerce space. The company is also actively looking to fill roles within the organization as it expands its execution capabilities.