Many dreams came true on the "Big Ticket Dubai" last night as a Syrian Expat tried her hand and became an overnight millionaire.
Syrian national Nidal Shanwar, who lives in Al Ain, won Dh12 million Big Ticket Abu Dhabi with Ticket No. 216317 on Monday night. "I bought two tickets that day at Dh500 each and I was given an extra (third) ticket for free," said Nidal Shanwar, who is a dentist at a private clinic in Al Ain in which he's also a partner.
The winning ticket was picked by Mohammed Hassan, a Pakistani expat in Sharjah who won the Dh20 million jackpot in last month's draw (January 3, 2020).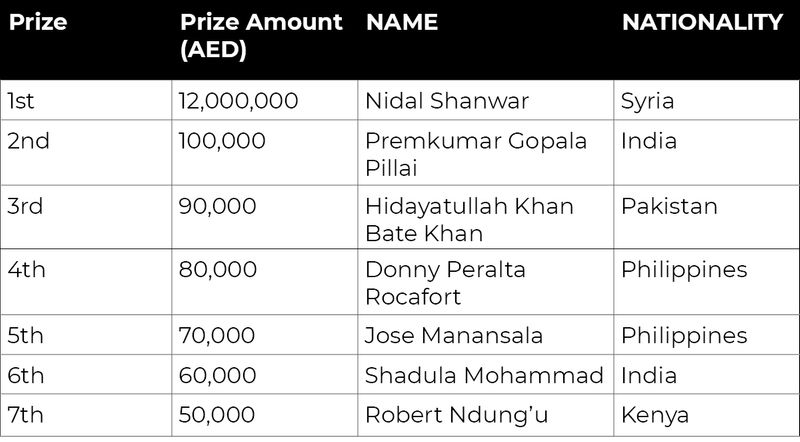 Hedayatullah Khan, Pakistani expat, and Resident of Al Ain, won Dh90,000, who bought Ticket No. 193219.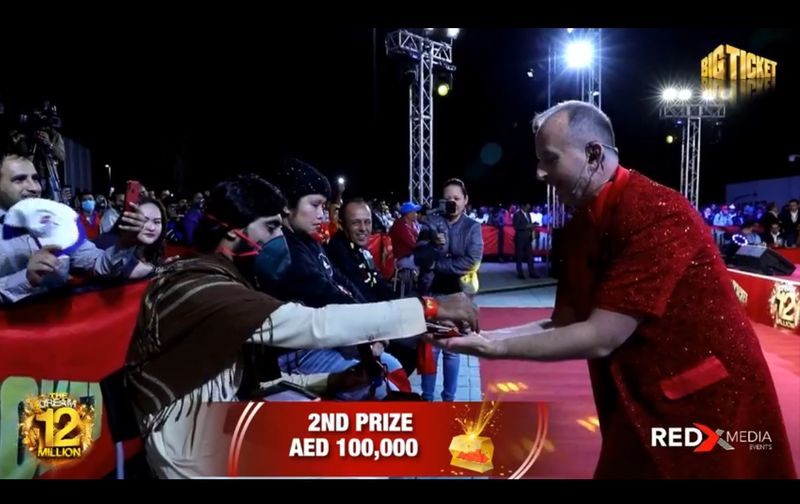 Filipino Arthur, was the spot winner of Dh10,000 cash, on February 3, 2020, Monday night.
Jose Manansala, Filipino, who bought Ticket No. 291812 won the Dh70,000 prize.
Filipino, Donny Peralta Ricafort, resident of Abu Dhabi, who bought Ticket No. 165825 won Dh80,000.
Indian, Nilesh, who bought Ticket No. 1661. He won a return flight ticket (to anywhere in the world).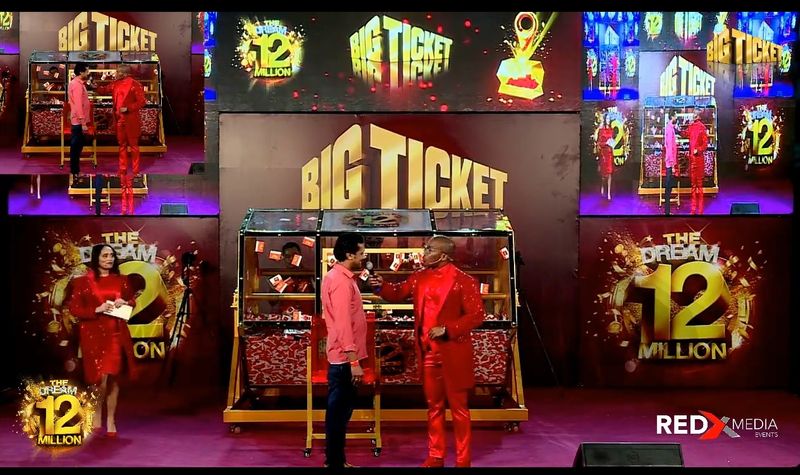 Indian Shadullah Mohammed, Resident of Dubai, who bought Ticket No. 144332 won the Dh60,000 prize.