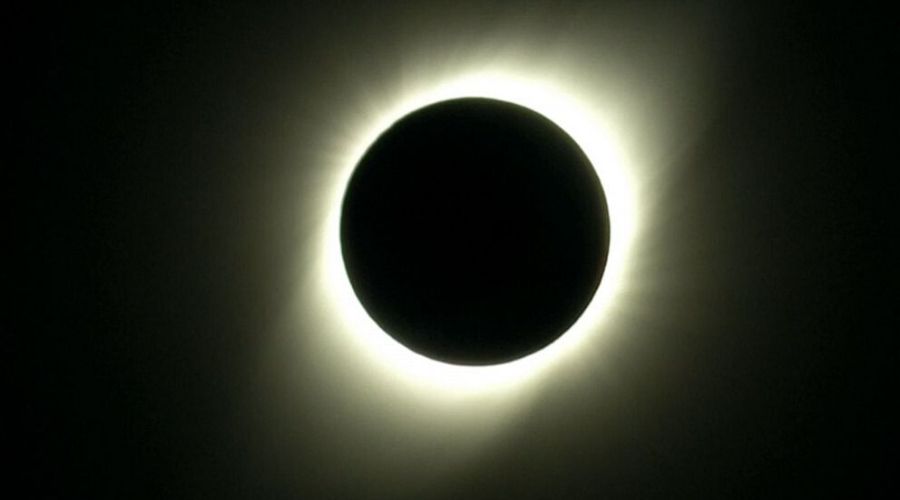 UAE is all set to witness one of nature's grandest events after almost 172 years as the last time UAE caught the rare solar eclipse was in 1847.
A solar eclipse occurs when the moon gets between Earth and the sun, and the moon casts a shadow over Earth. A solar eclipse can only take place at the phase of the new moon when the moon passes directly between the sun and Earth and its shadows fall upon Earth's surface. This setting results in three types of alignment produces a total solar eclipse, a partial solar eclipse or an annular solar eclipse.
The annular solar phenomenon will be visible from the UAE for the first time since 1847 and set to take place on December 26 at 7 am.
Often dubbed as the 'ring of fire', the sun will be covered 91.93 percent creating an astonishing sight for us earthlings.
According to the astronomical calculations, the eclipsed sun will rise on Thursday morning and it will be visible in some regions of the country for roughly three minutes.
The UAE Space Agency, in collaboration with the Abu Dhabi-based International Astronomical Centre, has organised an event at Liwa Hills Hotel, near Madinat Zayed in Al Dhafra. It has also teamed up with Thuraya Astronomical Observatory for a viewing session at Qasr Al Sarab Desert Resort, coupled with another one organised with Emirates Mobile Observatory at Marina Mall in Abu Dhabi.
"The moon will appear to be smaller than usual, as it is at the farthest point in its orbit from Earth. Thus, the edges of the sun will shape a ring of light around the shadow of the moon that will cover most of the sun. After that, the moon will start moving away from the sun, and the eclipse will turn into a partial one. The moon shall continue to move away from the sun until the moon's shadow is completely cleared from Earth after about three hours," it added.
The agency was especially stressed on following a strict eye protection protocol during the event.
"Looking directly at solar eclipses can cause severe damage to the eyes," the agency said.
Solar filters or solar eclipse glasses must scratch-free, not older than three years, and must have the name and address of the manufacturer. Observers should use proper equipment to view the event and visit qualified astronomy centers.
Viewing it through regular sunglasses, unfiltered camera lens, telescope, binoculars or any other optical device could also be dangerous.
The agency also announced that all three events are open to the public and free of charge.
Dr. Mohammed Al Ahbabi, director-general of the UAE Space Agency, said: "The annular solar eclipse will be closely monitored by various space and astronomy-related entities across the UAE. Sponsoring these events comes in line with the agency's efforts to raise awareness about the national space sector, along with other space and astronomical activities that the UAE is hosting."
Where to view the eclipse in Abu Dhabi
Liwa Hills Hotel (near Madinat Zayed in Al Dhafra)
Qasr Al Sarab Desert Resort
Marina Mall