With several locations around the world and an estimated 12 million guests, the famed Ripley believe it or not! "Oditorium" opens its doors in Global Village Dubai with the world's most odd artifacts and exhibits.
Ripley Entertainment who owns Guinness World Records Attractions will debut its first cluster of attractions in the MENA region at Global Village, perfectly in line with the vision of the park which is enabling the best international brands to launch and flourish in the UAE.
Victor Danau, director, Asia Pacific operations and development of Ripley Entertainment said that the launch of Ripley's in Global Village is an "incredible achievement".
The Ripley's museum-attraction consists of six galleries housing a unique collection of oddities for both adults and children. Among the items on display will be the world's only road-worthy wooden Ferrari – which is also amphibious – as well as the smallest assembly line manufactured road car, a Megalodon shark jaw, and a large iron Gibeon meteorite.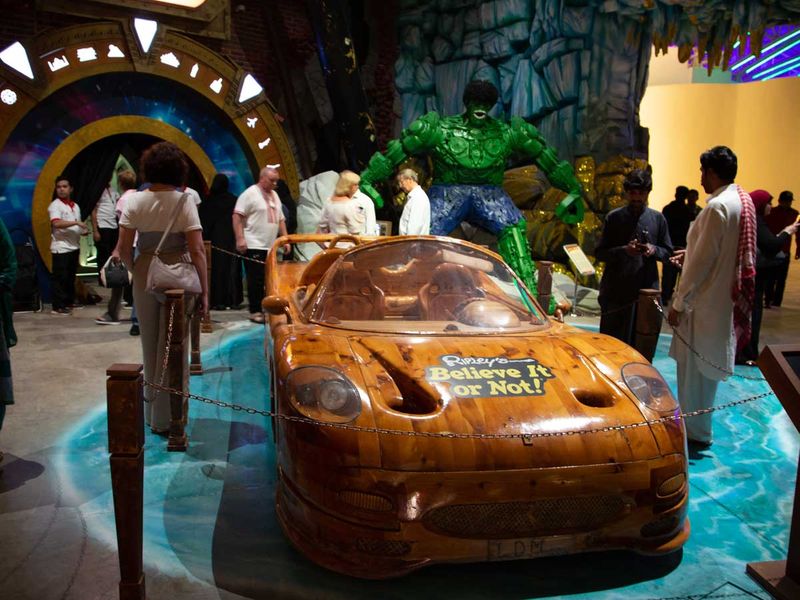 Victor Danau, Director, Asia Pacific Operations & Development, Ripley Entertainment, said: "It's an incredible achievement to be bringing a legacy of wonder to the UAE with the launch of the region's first official Ripley's Believe it or Not! attractions. Dubai is a melting pot of world-class entertainment and we are proud to expand Ripley's brand to the UAE,"
"For decades, Ripley's has brought to fans the most extraordinary, unique, bizarre and one-of-a-kind exhibits and experiences the world has to offer. We are thrilled to be bringing over a 'century of strange' to UAE and Middle Eastern fans. By partnering with Global Village to bring our unique brand of family fun to the Middle East, we believe this partnership will set a new standard for entertainment in the UAE, the region."
"Middle America Meets The Middle East" gallery which displays collections from Robert Ripley's visit to the Middle East, giving the museum a local feel. Museum's gallery journey begins with "Robert Ripley & The World's Cultures" gallery, which displays personal artifacts collected by Ripley's Believe It or Not! founder. For children, the "Interactive and Fun" gallery has brainteasers to challenge young minds.
"Amazing Humans" gallery that displays replicas of the world's most incredible human beings, followed by "A Walk Through the Ripley Warehouse" which displays odd products.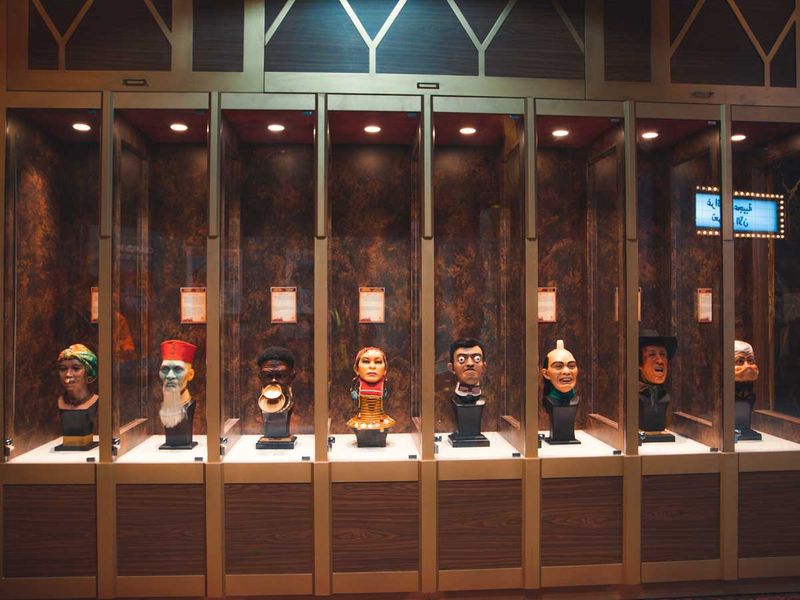 Created in collaboration with the Mohammed Bin Rashid Space Centre, the exhibit concludes on the "Space and Astronomy" section which displays collections from outer space – including a new exhibit from the UAE's very own space expedition. It gives guests the chance to see the first-ever kandura in space, worn by UAE astronaut Hazza Al Mansouri, as well as his space patches and food. The new addition was unveiled by Pattison Jr and Bader Anwahi, chief executive officer of Global Village.
Among other entertainment is wax figures of historical people, interactive games, a Vortex Tunnel, Ripley's Marvellous Mirror Maze, complete with 100 mirrors, LED lighting and digital sound.
Tickets Costing:
Odditorium entry: Dh40
Mirror maze: Dh25
Combo ticket: Dh50
For more information visit www.globalvillage.ae