As the world adjusts to a new way of living and working, the coronavirus pandemic has also forced us to take stock of the way we consume. By being forced to slow down, many young professionals are realising that their previous way of living was less than sustainable and moving at a swiftness that was becoming impossible to keep up with.
One industry that is facing renewed negativity is fast fashion. Fast fashion itself is based on a cycle of new trends, new styles, and new ranges being made available as frequently as daily. In order to meet those demands, it must keep the supply chain working at full steam to stitch up and ship out new fashions at breakneck speed. The implications this has on our planet (and bank accounts) are irreparable.
Fashion is currently the world's third most polluting industry, with 5% of the world's landfills filled with waste materials. Plastic pollution is a huge factor in the textile industry, with many synthetic fabrics being made from virgin plastic, which isn't biodegradable and extremely harmful to our oceans.
So how do we combat this and live more sustainably?
An easy first step is to divert your hard-earned salaries to brands that use recycled and biodegradable materials. Glossy Lounge is a new sustainable activewear and loungewear brand that is designed and manufactured in the UAE. The brand uses two materials; recycled polyester, which has been developed by Glossy Lounge and is made from recycled plastic water bottles and OEKO-TEX certified organic bamboo which is made from the bamboo plant and is biodegradeable. The brand also donates AED 30 from every order purchased.
Natasha Zaki, a renowned beauty entrepreneur and makeup artist started her journey in London assisting Pat McGrath and was heavily involved in the beauty world. Having graduated from the London College of Fashion and with a background in fashion and design, she successfully created and grew the brand Glossy Make Up across 50 retail stores globally.
Here are some of our favourites from the brand:
Recycled Every Body High Waist Biker Shorts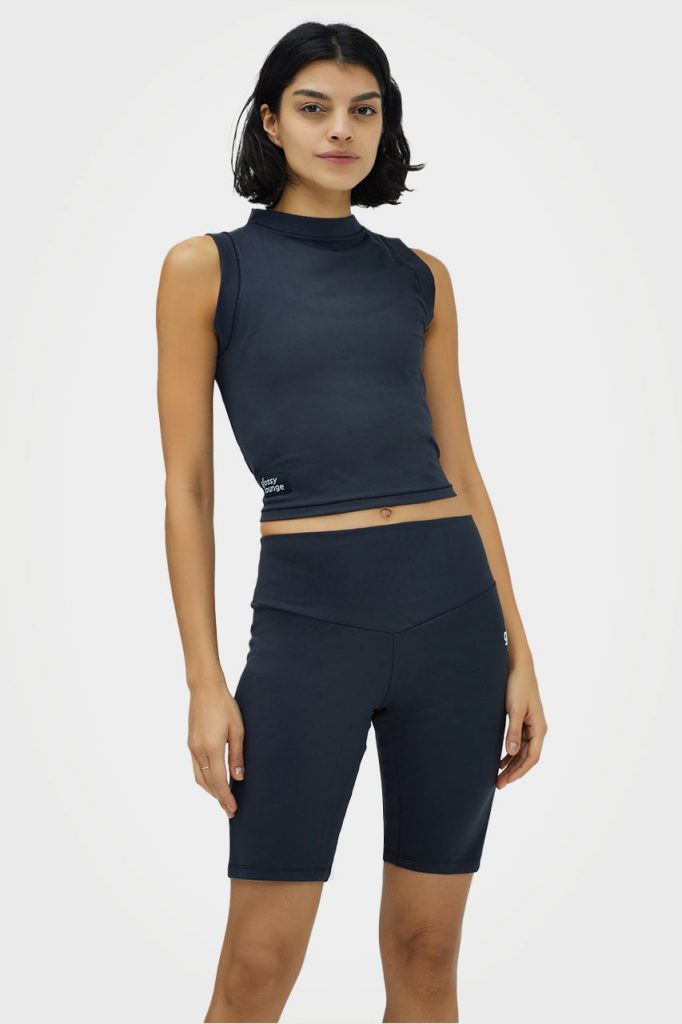 Again, made from recycled plastic water bottles. The brand's activewear is also soft and light, breathable, and anti-odor. Perfect for a high-intensity workout.
Made for both men and women, the organic bamboo loungewear is super soft and oversized for a fashion-forward fit.
Underwear and Bodysuits
As well as being sustainable, the brand has also focused on inclusivity made from recycled water bottle polyester.
You can read more about Glossy Lounge and shop their pieces here: https://glossylounge.com