Akshay Kumar is back with a Bang with a trailer of his upcoming movie 'Sooryavanshi'. The movie has quite been in the talks of the Bollywood and shows Akshay in the lime-light as the action hero that he is famed for along with the beautiful and the queen of Bollywood Katrina Kaif.
Watch the trailer 'Sooryavanshi',
The trailer features a lot of shots of Akshay Kumar doing some amazing stunts with cars, bikes and even helicopter. The move is set in Mumbai and features Akshay Kumar playing the role of head DCP Veer Sooryavanshi at the Anti-terrorism square who is trying to prevent a biggest threat on Mumbai.
Ranveer Singh and Ajay Devgn will also be seen in doing guest appearances in the film. Sooryavanshi is directed by Rohit Shetty so you can expect a lot of action and blowing up of cars, helicopters and anything that you see in the film.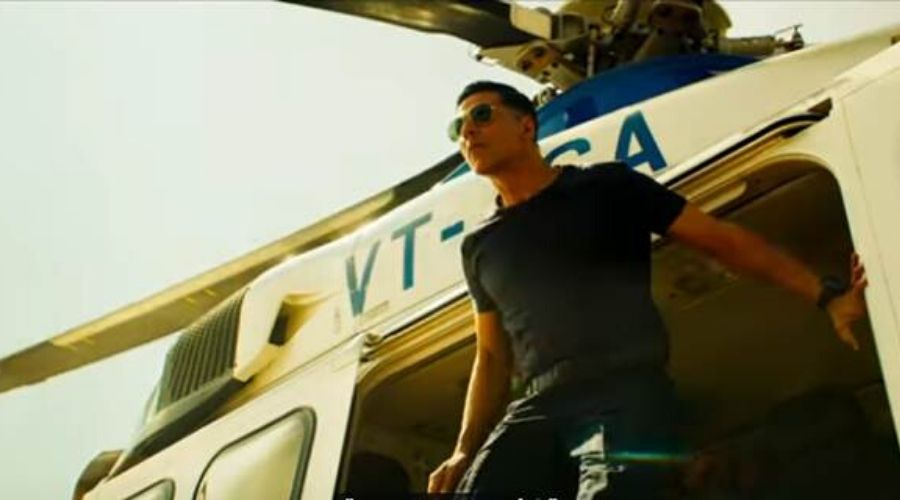 The movie is set to release worldwide on 24th of March, 2020 and will be screened at all the major cinema's in UAE. Akshay Kumar has to more movies lined up after Sooryavanshi, a horror-comedy movie 'Laxmmi Bomb' and in the Q4 you can expect him to be donning the role of Prithviraj Chauhan in the movie 'Prithviraj'.
What do you think of the trailer? How much would you rate it our of 5?